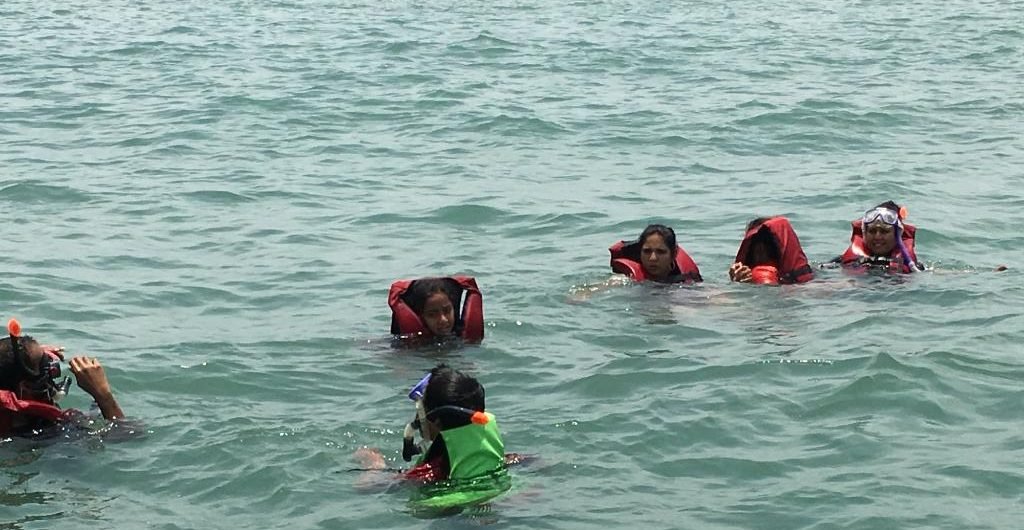 Goa one of the smallest state of India but yes small only in terms of size but highly blessed with nature and adventurous spot. Goa has a number of Beautiful small islands, Grand island is very popular among tourist. It is quite interesting to travel to Grand Island its beauty memories, once traveling to Grande Island. this Island is also known as Bat Island of Ilha Grande. This Island full of blue Arabian sea, surrounded with beautiful evergreen nature. You can either plan full day or half day trip to Grand Island it's totally up to you.
If you are a person who loves Goa's Sea, Boats and adventure you must visit one of the most beautiful place of Goa that is Grand Island. Grand Island is a perfect combo for nature's lover and adventurous seekers. Your journey to Goa will be not completed if you don't visit Grand Island.
Overview – Grand Island trip
Having fun, enjoying, clicking cool pictures surrounded with Arabian water, yummy snacks and the cool breeze that is all which is required to make your trip perfect. This Tour package includes snacks, traditional Goan buffet lunch, beers, snacks etc along with unique Goan monuments which you get to see on your way is just priceless. Almost everything is included in this package which for sure will make your day perfect. Once you book your trip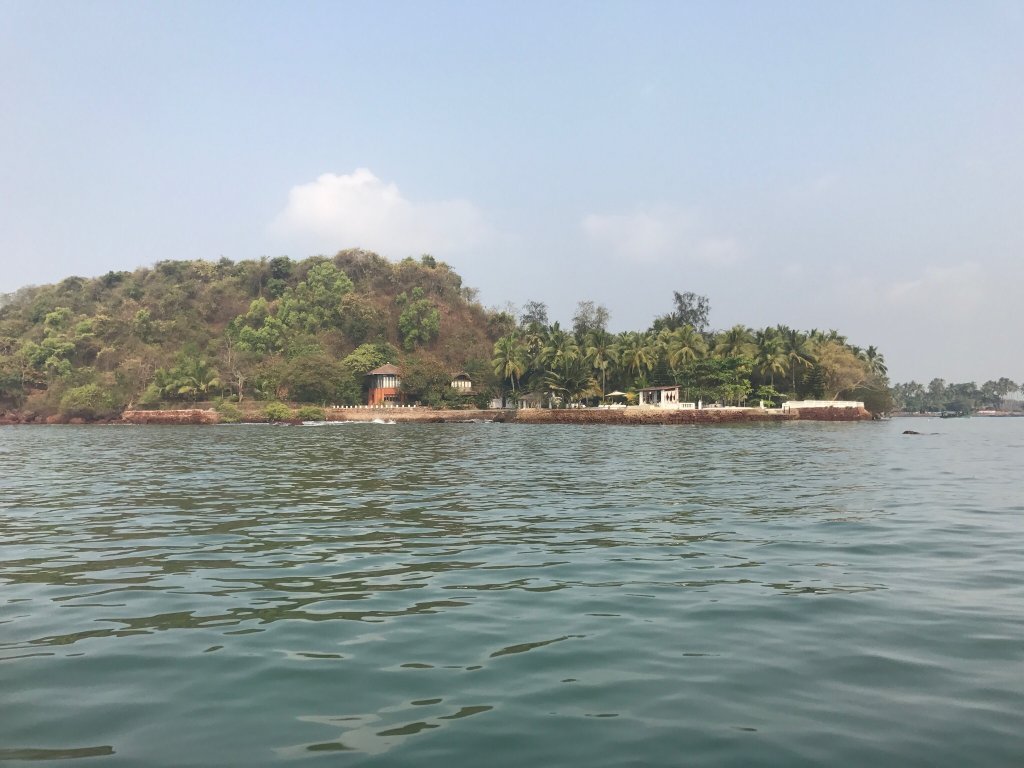 you can enjoy your tour without any worries and tension because for sure your trip operators will make your day safe and enjoyable. They will transform you in a new world of nature.
Way to Grand Island
The transportation facilities will be provided to you by the tour operators. From the time of picking you up from your respective hotels till the time to reach you back again to hotels. This includes pick up from the jetty as well which is the starting point of your journey to the beautiful island. Your trip to Grand Island becomes more interesting when you watch twisting and dancing dolphins in Goa's Arabian sea. This is an experience which you will cherish for your life.
Video: Dolphin Spotting at Island
Activities at Island
The adventurous part of the trip begins when you are about to reach Grande Island. How? That is when you are about to reach your destination the guides will stop the boat for a while and they will provide you with fishing ropes so that you can enjoy fishing. The people who love fishing as their hobby this is a plus point for them. Isn't it interesting? Off course, it is. If you are an expert in fishing you will be fortunate to catch some. In case if you are not able to catch fish at least you will get a valuable experience of fishing with your friends or family in the middle of the Arabian sea.
I bet you there scuba dive and snorkeling which you will experience on Island will be the best and safest one. Guides will provide you with all the diving equipment. If you are the adventurous lover you should explore this trip. They will allow you to snorkel and scuba dive. The organizers provide you with life jackets and other equipment require for your safety and off course your guide will accompany you while you perform your underwater activities. This part of Arabian Sea is blessed with unique and colorful marine life. It is really not possible to describe its uniqueness and its beauty in words. This is an experience which you will get only once you really visit this place. Not to worry even if you are not a swimmer even non-swimmers can enjoy the beauty of its marine life with the help of the equipment and your guide. It is totally safe.
Certain Points You Should Remember
There are certain things you must remember during your trip to bat island that includes.
You must wear and carry cloths which you are comfortable in
In case if you want to observe the unique colorful marine life in the arabian sea it is suggested tto carry your swimming suits and towel as well.
It is not suggested to carry your wealthy things with you like cash or gold jewelry.
In case if you want to capture unforgettable moments carry your camera with you.
Carry medicine along with you if you have the water phobia.
Listen and follow all the instructions given by your guides for your personal safety.
Booking Trip
The tickets are available very easily through online booking but before starting your trip make a brief study of different agencies. It will give you an idea for which plan you can opt for and you can compare the rates of different travel agencies. Your journey to the grand island will begin in the morning by 8.30am and end up by 4 pm. Make sure that facilities of pick up and dropping back in your respective hotels are provided by your tour operators as it is part of your trip to the grand island.
How to Book Your Grand Trip?
The bookings are available online. Its cost mostly starts from 1599 per head. In case you are joining in the group there are chances of discounts. Booking are available from the month of October till March. It is a stunning trip and you just click away to experience the same. However, there are the number of packages available there but Grand Island tour is my all-time favorite.
Conclusion
You will always remember your stunning and adventurous journey to Grand Island. This is an experience which you will cherish rest of your life. If you are a person who love nature and adventurous sports activities then this is a perfect place you should visit. So don't waste your time and book your trip to Grande Island to make some unforgettable memories.